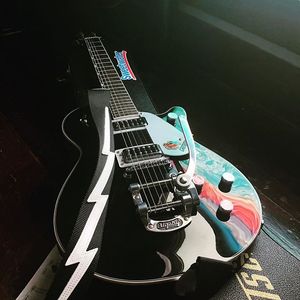 A few things worth sharing this week from music & life: 
1. Recording a Hammered Dulcimer?! Follow along with Nate in this behind the scenes video with the Ted Yoder band in our studio this month. These guys know how to have a lot of fun!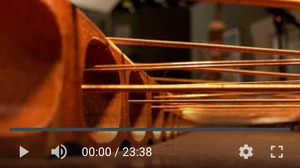 2. For those of you who study the enneagram, author Chris Heuretz has a new book on the enneagram and belonging: "It's been a journey of learning to like myself. And that's the punchline here: if there's any part of ourselves that we can't or won't make room for--if any part doesn't belong--then the truth is, no part fully belongs." 
3. Gearhounds, who ever knew that guitars manufactured by Gibson in Japan would turn out to be an affordable hidden treasure? 
4. In the studio: We welcomed Goshen's own Los Ortega back to the studio this week, glad to help them finish up vocals for a recent track. We look forward to their return to the studio soon. 
5. In our ears: This song holds so much grace for the complexity and nuance of life and who each of us are in it: "Never One Thing" by May Erlewine from the album Mother Lion. 
6. "I can't breathe." This week finds our nation in pain and crying out at the systemic injustice of treatment of people of color in our nation, and our voices deserve to be heard. We join with our brothers and sisters saying the status quo is unacceptable. Justice must be served. 
"[America] has failed to hear...that the promises of freedom and justice have not been met...and as long as America postpones justice, we stand in the position of having these recurrences of violence and riots over and over again." - The Other America, Martin Luther King Jr. 
We know that we have so much to learn, to do, and we are listening. 
If you like this note, please write to us! You can show support for our work by forwarding this note to a friend, or buying something in our shop. Thank you for reading.